Credit: Shutterstock.
13 Juicy Self-Pleasuring Goodies for a Sola Valentine's Day
If you're new to the self-pleasuring game, don't worry! We all start somewhere, and what better place to start than with advice from knowledgeable sex therapists around the globe? If you're looking for information and resources, you can find them here.
When I first started the research for this article, I was excited to dive into the Latinx-owned companies I thought I would find and how these were changing the game. Unfortunately, I discovered that the self-pleasuring and sex space was hardly inhabited by jefas.
There are very few options for those of us who want to support the BIPOC community with our purchases.
Reason #1? The conservative Latinx culture. This came as no surprise. I previously discovered the many hurdles Latinx women have to endure in order to become sex-positive while doing research for my last article: What Does Sex Positivity Look Like for Latinas Who Were Taught To Feel Shame Around Sex?
However, like many other industries, it is only a matter of time before the Latinx community creates a home in an otherwise hardly inhabited space for us. If we know anything about our community, it's that whenever we dive, we conquer. For some good news, we can still support women-owned, eco-friendly, and other like-minded companies in the game!
We've interviewed boss Latinas and asked them about their favorite toys, brands, maneuvers, experiences, and even what they'd pair those toys with. So, the recommendations are coming in hot!
That being said – strap on tight, baddies – you'll enjoy this ride.
First up is the Hitachi — one of the toys that made several baddie's top 5.
Described as "the little black dress" of toys, the Hitachi Wand is a powerful and adjustable classic. It provides self-pleasuring babes with a variety of presets and textured buttons for easy accessibility, and it doesn't keep you on the revolving door of trying to find the right setting. It was described as easy to maneuver, easily wedged to share with a partner, long-lasting battery, and easy to clean! To add a cherry on this sexy sundae — you can purchase additional interchangeable covers.
Pro tip? It can also double as a shoulder massager!
Another fan favorite coming in hot is Tracy's Dog's G-spot vibrator with clitoral sucking. It provides penetration and clitoral stimulation, and the modes are ON POINT. One baddie described it as "having a seizure and an orgasm at the same time." If that's not a hell of a recommendation, I don't know what is!
Pro tip: make sure you have time to charge this bad boy before use, as it might take a while.
For the babes who want to go "all-natural," — we've got something for you! Adam & Eve's realistic 6-inch dildo with a suction cup came in with glowing reviews! For all who prefer a realistic look & feel, this toy is for you. Just slap it onto a clean surface and go to town.
Pro tip: Pairs well with clit vibrators.
Who said lingerie had to be reserved for sex with partners? If we know anything, we know if we LOOK good — we FEEL good. So why not put on a sexy piece of lingerie to maximize feeling sexy and the experience of pleasuring yourself? Nothing like visual stimulation and feeling hot to go to town on yourself!
That being said, check out Latinx-owned brands Señora Calzones x Urban VQRA's collab — these pieces are too good to pass up.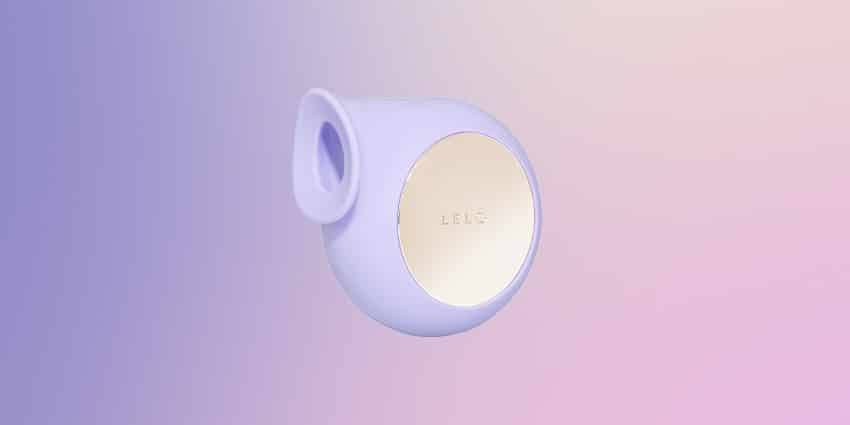 The SILA Clitoral Massager is known for allowing you to discover new ways to reach climax. It works with gentle sonic waves, which makes it EXTRA quiet, and its large mouth provides ample room for play.
This little gem's superpower is that it's easily paired with other toys. It's the happy add-on that's also delightful all by itself. The ice cream of desserts, if you will. If you want it solo, go for it. You want it on top of something else? Why not! What's great about these add-on toys is that they will adapt to the situation and let you do what you need to do.
If this is your first time venturing into the self-pleasuring world, you need not be afraid! We have the toy for you.
Maude is specifically designed to look and feel soft. It's easy on the eyes, so it's not intimidating to use. Perhaps this baby is a gateway toy to others, perhaps it's exactly what you've always wanted and hits all the right spots. All we know is variety has never hurt the self-pleasuring game, and we strongly recommend starting your collection with this gem!
Are you a visual babe? Do you eat with your eye first? Are you unlikely to buy something that just doesn't "look good"? Well — look no further! This double-sided vibrator is not only aesthetically pleasing, but it offers you two choices on opposite sides. Talk about multi-tasking, huh?
Whether you feel like vibrating or not, they've got you covered.
If you're someone who wants to take things outside the bedroom and into the bathtub, we've got the toy for you.
Say hello to the Cici G spot Vibrator — a waterproof ball of fun, or should I say, stick of fun? With a simple and sleek design, this baby guarantees pleasure without the possibility of ruining the fun. So, that relaxing bubble bath you've been meaning to take? Yeah, you can count on being extra relaxed.
Move over, shower head — this is a job for Cici's vibrator.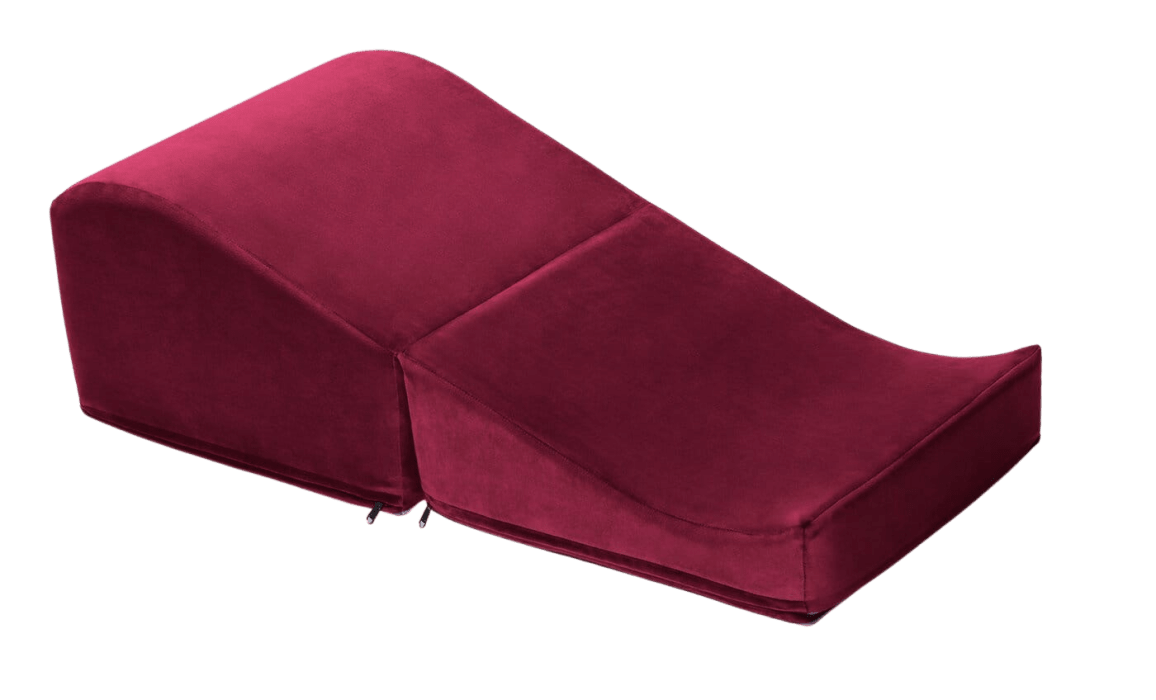 If you, for one second, thought we would forget PROPS, you are sorely mistaken.
Self-pleasure fun goes beyond what we put in or on us — it encompasses feel, sound, and – you guess it – positions. Most jefas we interviewed agreed that as much as the toy makes a difference, mindset, mood, and positioning did as well. So, prop yourselves up (ha, get it) with the right furniture and guarantee a perfect position for your self-pleasuring session.
Pro tip: Another great add-on!
This little number comes packing a punch.
If you're looking for a small, discreet and eco-friedly choice — we've got just the toy for you.
The Natural Love prides themselves in being carbon neutral, vegan, cruelty-free and to top it off they also use plastic-free packaging. Pleasuring yourself has never been more fun and eco-friendly. Use the Myrtle tongue vibrator as a solo artist or a duo, dealer's choice.
We could not make a self-pleasuring list without discussing lube, could we? For an eco-friendly choice, The Natural Love also provides an organic aloe vera lube that is designed to feel like your own body's natural lubrication! Free of stickiness and overpowering tastes or odors, The Natural Love's lube is a perfect choice for a little slip-n-slide action.
Pro tip: They also have a bomb toy cleaner!
Look ma! No hands!
Exhausted forearms? Tired of having to do everything yourself? Our #12 gem is the Dame hands-free bundle.
Although described as their "couples vibrator" do not be fooled. This little baby provides external pleasure while you have to do zero of the work. Who would say no to that!
If you want something between the hands-free world and the handful world, we have exactly what you need. Say hello to our favorite remote-controlled toy!
The Lovense Lush 3 App Controlled toy provides internal pleasure and easy removal when you're done. The juiciest part? It can be controlled from anywhere in the world. According to SELF's interview with Sex Therapist Shadeen Franci, LMFT, this toy's vibrations "range from a gentle rumble to a pulsing earthquake". Does it get better than that? Don't think so.
Well, there you have it, chicas. A full list of the best toys, add-ons, lingerie, and props you can surely count will bring you a world of excitement this Valentine's day.
Be safe out there! But mostly, be sure to have fun.